We can transform your interior design plans into their real form, precisely according to your ideas and needs. All of which we manage within a given deadline. Thanks to our structured prize offer, you will always have a clear overview about all the necceary steps. After you approve our offer, we will get to work. So, what can you expect from us when it comes to interior construction? 
Our own team of experienced craftsmen
To find a good craftsman today requires a hefty dose of luck and good contacts. We do not lack those and over the years we build an experienced team of craftsmen, which we can always rely on. We know that everything required of them will be done in the highest possible quality of work. On top of that, we will make sure that everything happens according to a pre-set schedule. Our experts can take care of: 
Construction works
We have a skilled team of specialist on dry construction, which guarantee a high-quality drywall construction. 
Double floors
Double floors are advantageous because of their heightened safety and practicality. All of the wiring can be put under the upper layer and thus you can avoid people tripping over cables.
The delivery and complete fitting of double floors is provided by our own skilled workers. 
Divide spaces in a smart and elegant way
Are you looking for a solution that will allow you to divide a large interior space so that people have enough peace for their work? Mobile walls are an extremely flexible solution, whereas glass partitions not only divide space, but also make it visually larger. The correct positioning of mobile walls and glass partitions will create ideal visual and acoustic conditions. All of our solutions are delivered in conjunction with famous manufacturers such as DormaKaba, LIKO-S or Verti.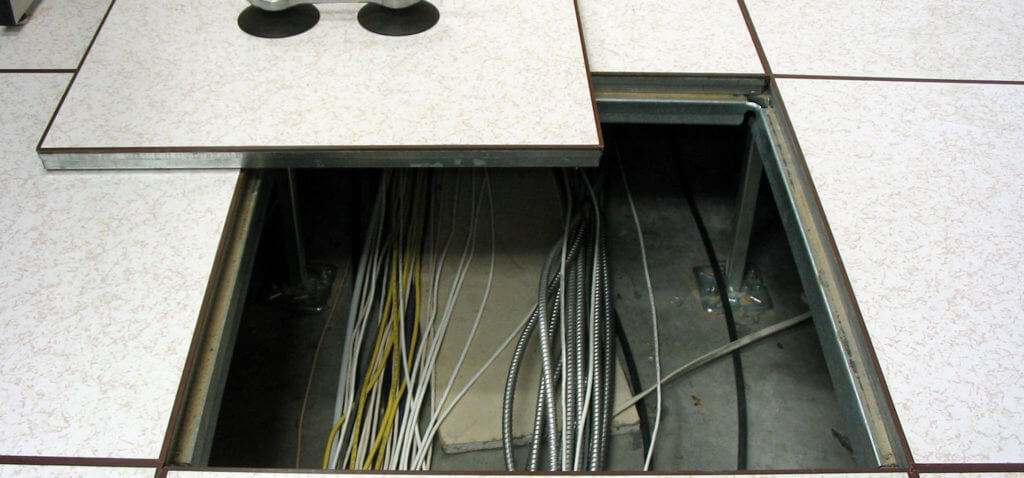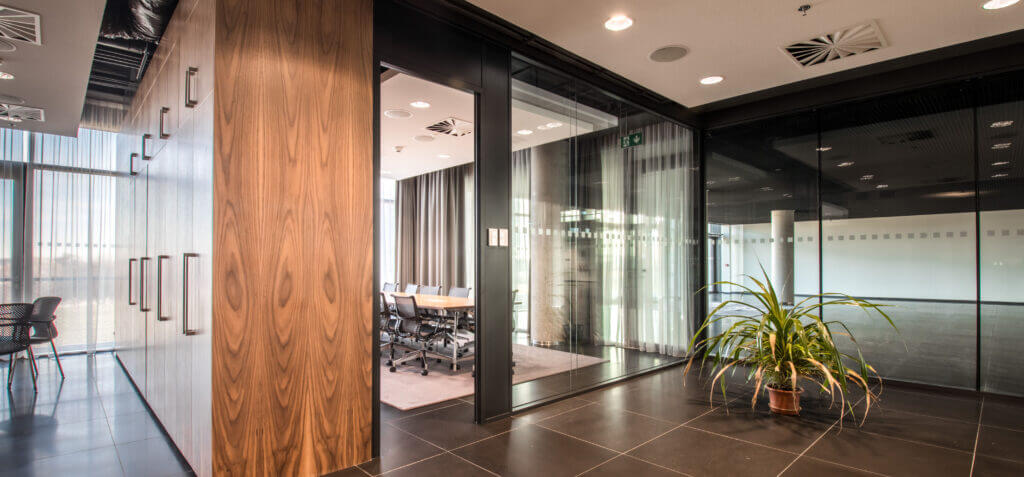 Technologies
Our trained staff will take care of all plumbing (water, sewer) and complete wiring of high-current and low-current technologies, which we prepare in cooperation with our architects so that their location and numbers correspond to the layout and completely fulfil their function.
As part of electrical installation work, we are able to also supply and install all of the lighting, which we will prepare and select to suit the given space. In short, we are ready to provide all of the work needed for proper operation, a pleasant environment and, last but not least, the safe operation of your offices or the comfortable use of your apartment in cooperation with the best experts in the field.
MRM monolito and other decorative surfaces
We create a wide arrange of decorative surfaces based on wishes of our clients. Besides that, we also have our own decorative surface solution called MRM monolito, which is a wall surface imitation of concrete, which can be both smooth or structured. MRM monolito fits with its appearance basically into all types of interiors and is resistant against sprayed water. Thanks to modern technologies at our disposal we can create many types of decorative surfaces including imitation ones (wood, stone, metal etc.)
Unique acoustic soffits
We are amongst a few local suppliers and mounters of the acoustic soffit Rockfon® Mono® Acoustic, which has some extremely unique abilities. It is a monolithic surface which: 
perfectly absorbs sounds
is highly resistant to fire
reflects light in an evenly across the room (thus lowers the need for artificial lighting)
A great solution everywhere, where peace and safety are important.  
Smart films and glass
Ensure a perfect privacy in a glass-enclosed room in an instant. Thanks to a special type of glass called SmartGlass you can make walls not transparent by pressing a  single button. We can manage to do that for you even in places without SmartGlass. On these glass structures we apply a sticky element called SmartFilm.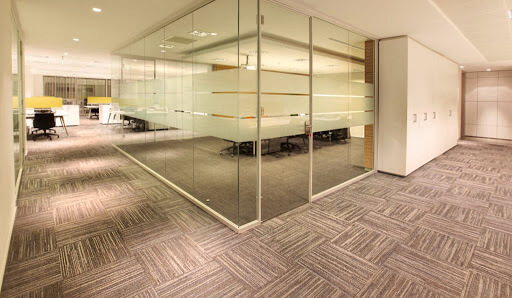 Spraying or painting of large surfaces
Do you need someone to varnish, paint or spray a large surface area? We will deal with it by implementing the most modern tools provided by Graco, international experts in the field of technologies for surface modification and gluing.  
---
Contact us
Are you interested in our services and want to consult your upcoming interior project or find out more about what we do?
Do not hesitate to call us:
Ing. Tomáš Marek
tel: +420 731 130 007
e-mail: marek@mrmstavevniservis.cz
---
We have already constructed interiors for these projects.