Our company has many years of rich experience with commercial projects – especially the construction and reconstruction of office space. These are buildings for which clients often have very specific requirements and need the entire building to be built in a relatively short period of time. However, our team of experts does not focus solely on offices or stores. Residential projects are just as challenging for us and we bring the same amount of creativity and professional approach to them. So how can we help you make a dream apartment or house a reality?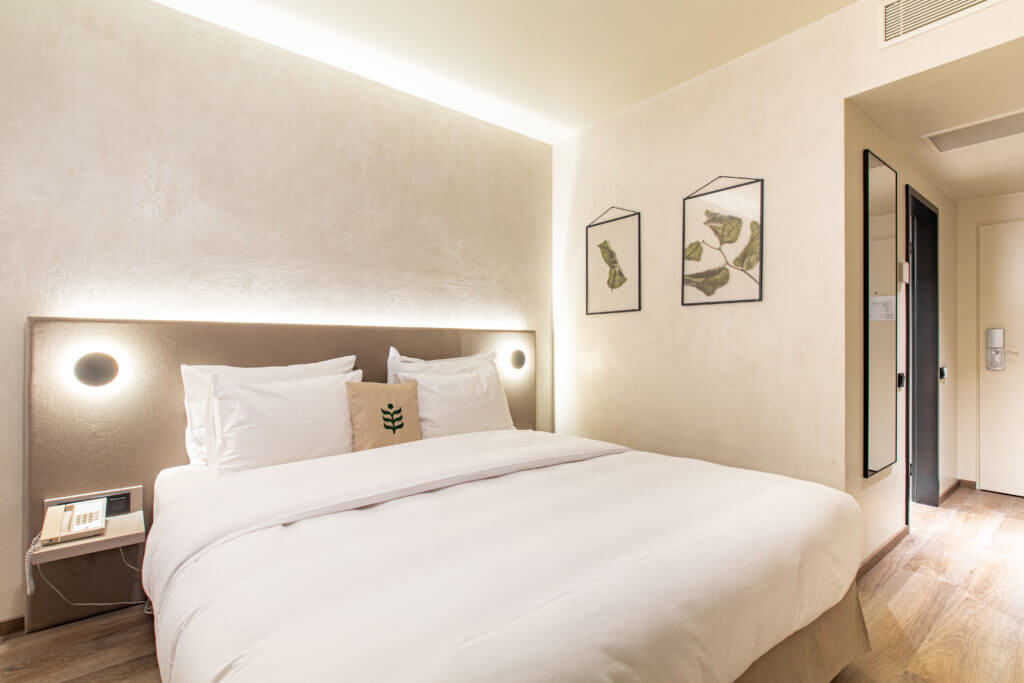 The interior is created before the foundations are laid ještě před položením základů
The design of a given living space must take into account a large number of elements, which are often forgotten in planning. Our team of architects is used to always preparing in advance to the most precise details of where every future chair or decorative vase will eventually be placed. Interior
design should never be about someone coming to your house and suggesting you move the sofa a few inches closer to the wall. With precise plans, you will get a perfect idea of what your home will
look like and you can decide to change the individual elements long before the changes will cost you a lot of money.

Modern technologies also play a major role in space design today. Our knowledge of hi-tech office complexes allows us to create a truly efficient electrical network in your home and prepare everything you need to create a smart home.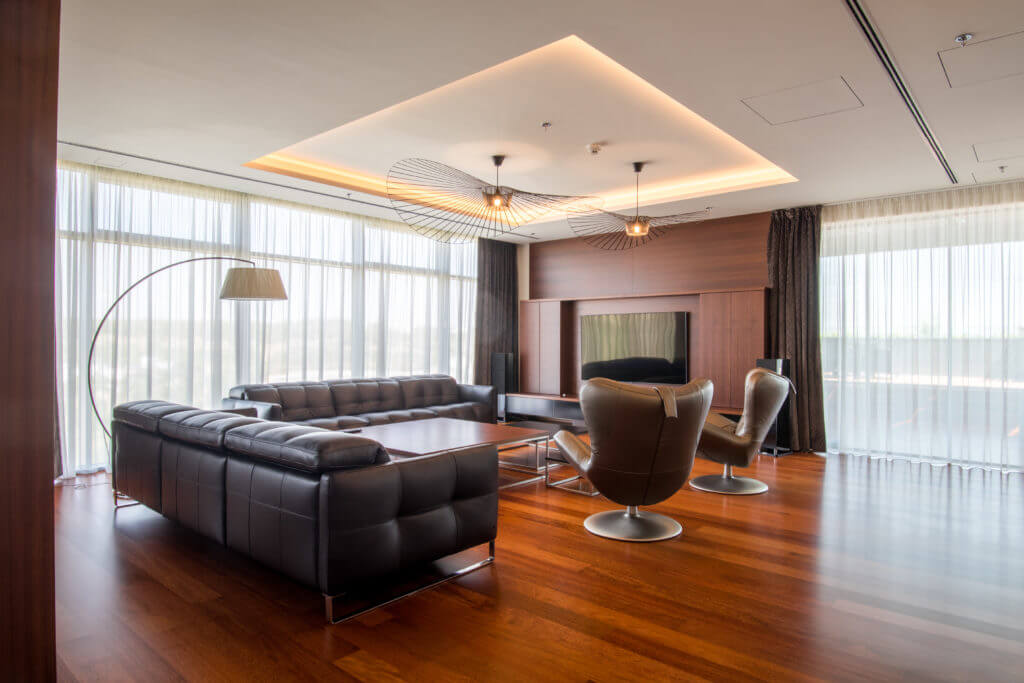 We will always prepare all the necessary documentation for the design and we will not leave you in the lurch when it comes to sometimes unnecessarily complicated administrative processes.
One company, one project, one concern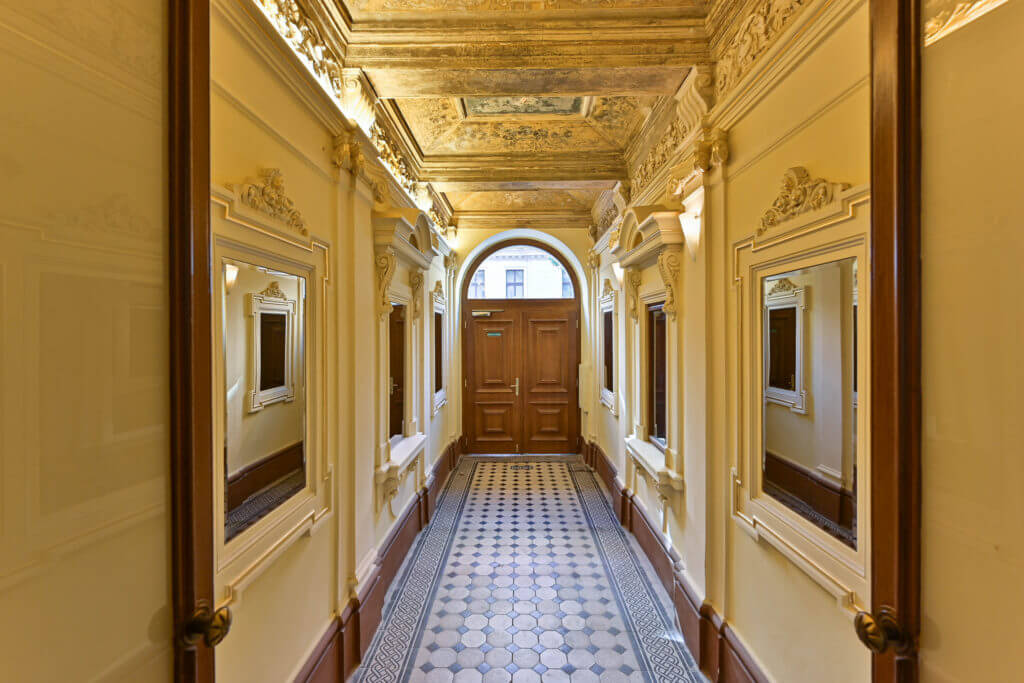 We have the design ready, so now all you have to do is get all the bricklayers, craftsmen and electricians who will build the whole apartment or house. But the question arises why? Instead, you can entrust the entire construction from design to completion to only one company.
All our employees are truly seasoned experts in their field and we also maintain cooperation with many other professionals, which we have thoroughly tested through many years of working together. Instead of a headache while searching, and especially watching over hired workers, you can take a break and leave the whole project to us. Working with us will ensure that you do not have to communicate with 10 different companies and supervise the laying of every brick.
Renovation according to your wishes
A reconstruction of an apartment or house is a difficult affair and the owners usually want their old-new home to look exactly like the picture they are imagining in their head. Without an experienced construction company, however, renovation can very quickly turn into a costly nightmare. It is not enough just to demolish the original space and put new elements in it. The whole reconstruction requires as high demands as the creation of a brand-new space greenfield space Adjustments in the bathroom can be done by a do-it-yourselfer at home, but the complete reconstruction of a luxury apartment is a task for our experienced team.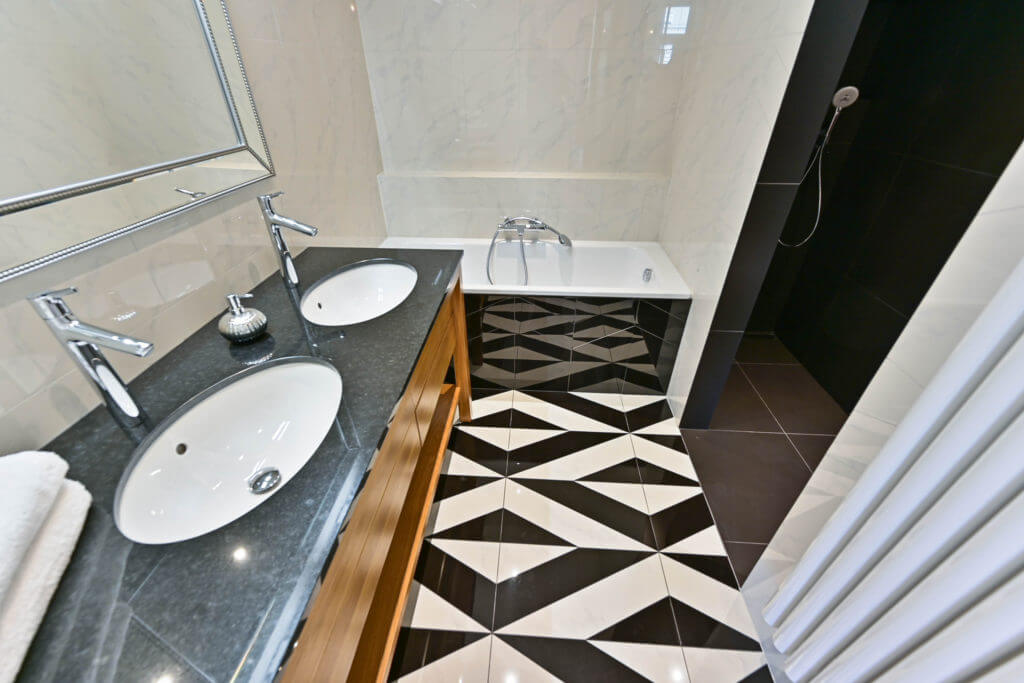 A properly thought-out renovation will also significantly add to the value of your property if you want to rent it or sell it over time.
Get inspired by our projects
Are you interested in what such a luxury apartment created by our company can look like? Then take a look at our reference about the apartment we built on the 10th floor of the Aspira building in Prague. There are original carpentry elements directly from our own workshop and a futuristic bathroom with intelligent controls.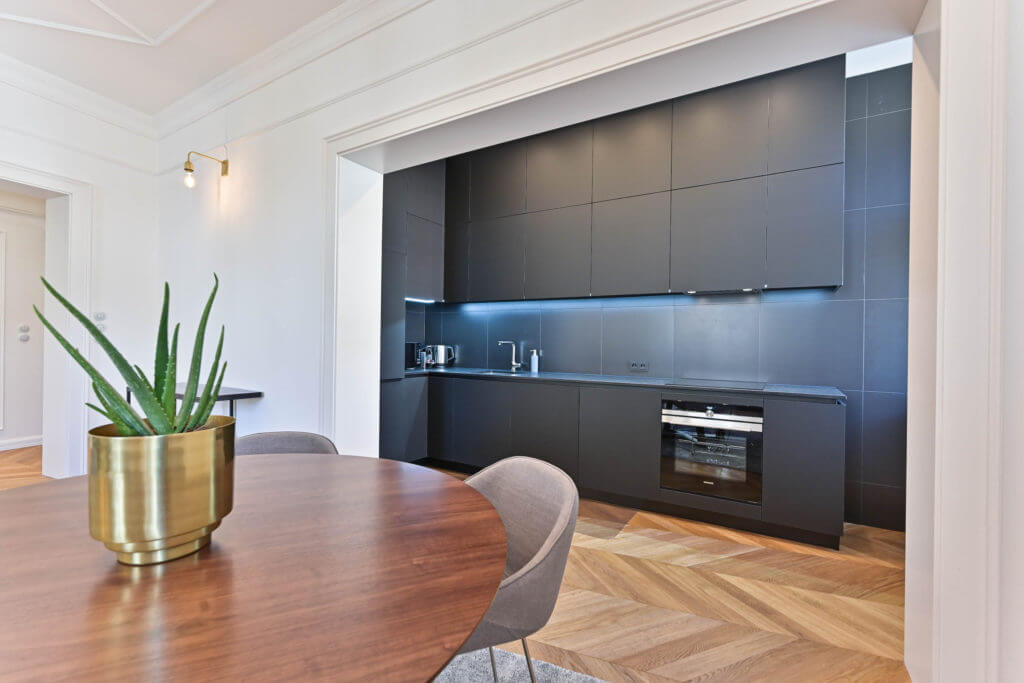 Hotel Botanique, for which we have created a brand-new concept of accommodation rooms, also reports great satisfaction. In these new rooms, guests are guaranteed to feel at home thanks to a beautiful bathroom, unique furniture or perfectly applied decorative surfaces.