Acoustics and safety are some of the most important aspects of any commercial or residential space. For example, nobody can be expected to work productively in a room filled with noise from the floors above and below. A modern solution to these problems are special acoustic soffits and wall lining. MRM stavební servis belongs to a small group of companies that are certified to supply and install acoustic soffits Rockfon® Mono® Acoustic. These soffits ensure perfect acoustics, ideal safety conditions and elegant look in a wide variety of interiors.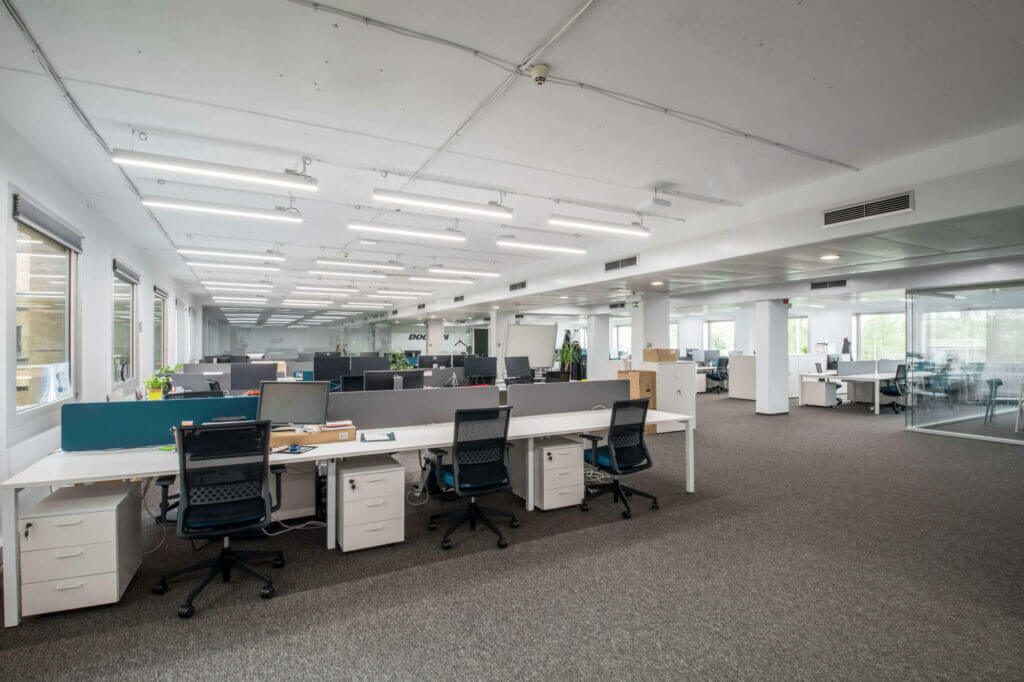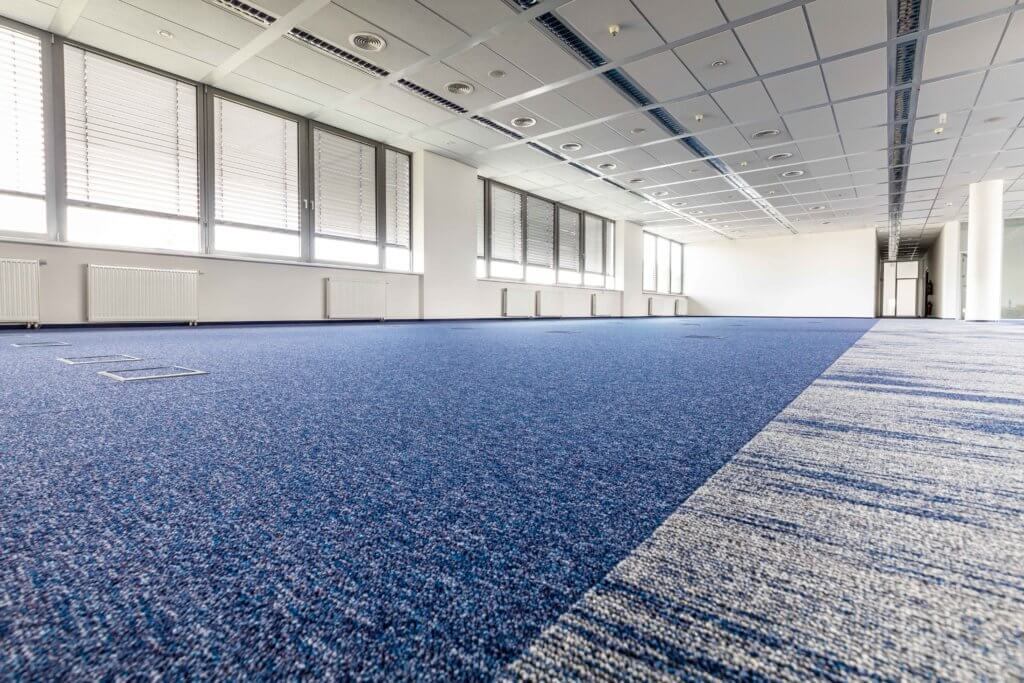 A unique monolithic surface
We are able to install Rockfon® Mono® Acoustic to even surfaces as well as arched ones. They can also be just as easily applied to load bearing walls and ceilings. Thanks to a completely smooth look of these soffits, they are visually very pleasant.
A big plus is the ability to lay all the electrical wiring underneath the soffits. No hanging wires, but you can easily access them if you need something repaired.
The Rockfon® Mono® Acoustic is made out of:
40 mm wide rockwool panels, which provide the good acoustic abilities to the soffit
Filler sealant
Elegant looking plastering on the visible bottom side
Mineral fleece on the inner side
Where can you use acoustic soffits?
Acoustic soffits can be used in a wide variety of spaces and environments:
Every employee in an office will be happy to work in a peaceful room without noisy elements from elsewhere.
Educational spaces cannot function properly without good acoustics.
Retail spaces need to have the best acoustics possible in order to satisfy customers and provide them with ideal conditions for browsing of the goods.
Relaxation zones in fitness or wellness centres require the ability to not let any noise from the surroundings enter the part of the building designed for peaceful rest.
Presentation of art pieces or historical artifacts cannot be done in noisy spaces (visually or acoustically).
Healthy and safe environment
The materials that are used to manufacture Rockfon® Mono® Acoustic do not attract microorganisms and only release a minimal amount of volatile organic substances into the air. The installation of these acoustic soffits is thus possible even in rooms with the necessity of hypoallergenic and overall, highly healthy environment. The resistance to fire performance of these soffits is up to 60 minutes.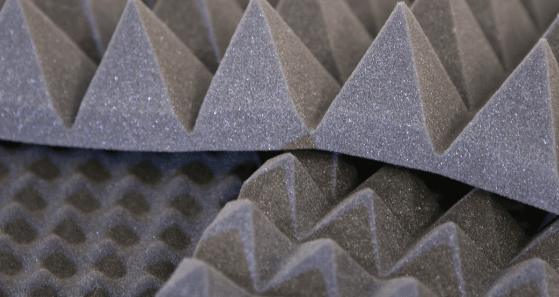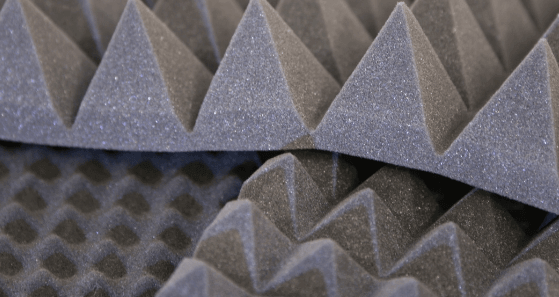 Technical parametres
Rockfon® Mono® Acoustic has these unique abilities:
Sound absorption up to 1,00 (Class A)
Direct sound isolation: Rw = 22 dB
Light reflectivity 87 %
Light dispersion 99 %
Resistance to moisture up to 100 % RH
No visible deformation in high humidity
You can learn more information in the technical sheet here 
We already supplied and installed Rockfon® Mono® Acoustic for these clients:
---
We already supplied and installed Rockfon® Mono® Acoustic for these clients: