The interior of a building only truly comes to life when we furnish it with appropriate furniture and accessories. That's because interior furnishings play a crucial role in the way the inhabitants of a given space feel and use their surroundings. A wrong choice of furnishings can not only endanger our aesthetic sense, but also our health. That is why we always choose ergonomic solutions and provide furnishing from experts with many years of experience.
Furniture manufactured by the best in their field
We never underestimate the importance of interior furnishing and that's why we always turn to manufactures which have our full trust. All of our suppliers have maximal comfort as well as modern and timeless design as their main priorities. They also care about the high quality of manufacturing and sustainability of their products. Among our trusted suppliers belong for example:  
Narbutas
We are a part of an exclusive group of Czech companies that can represent the famous Lithuanian manufacturer of office furniture, Narbutas. Their products won several prestigious design awards Red Dot Award and are known for their sturdiness, functionality and sustainable methods of manufacturing. 
LD Seating
A major manufacturer of seating furniture in Czechia as well as in the rest of the Central Europe. They manufacture everything from revolving chairs up to seating for relaxation zones. These are all high-quality Czech products, which are comfortable, ergonomic and with an interesting design. 
Profim
Experts on healthy seating, famous for their products all over Central and Eastern Europe. In their portfolio you can find a wide spectrum of office chairs, soft seating products and tables. 
Alax
Czech company offering a complex suite of services in interior construction. Their furnitures catalogue really has almost everything you can think of, including specialized products for medical spaces and restaurants.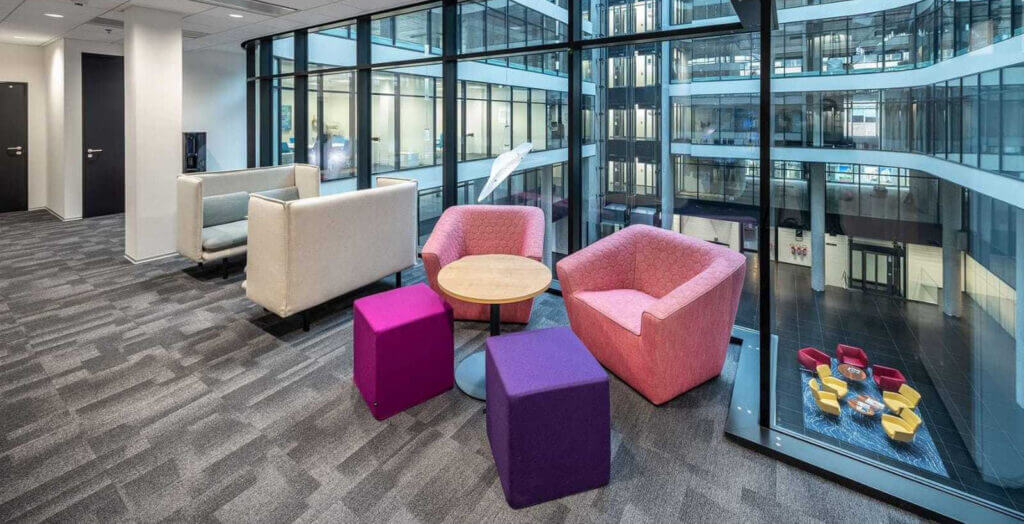 ---
Atypical furniture built by our own carpenters
Our work does not end with delivering products selected form various furniture catalogues. Not everything can be found in catalogues. Clients often need furniture exactly according their vision. We are experienced in both designing and manufacturing various types of atypical furniture, from reception desks to build-in closets and completely furnished kitchens. 
It's not just about chairs and desks
While seating and work desks are important, there is more to interior furnishing, such as elements that give the space a more elegant look or more practical ways of using it. We can deliver: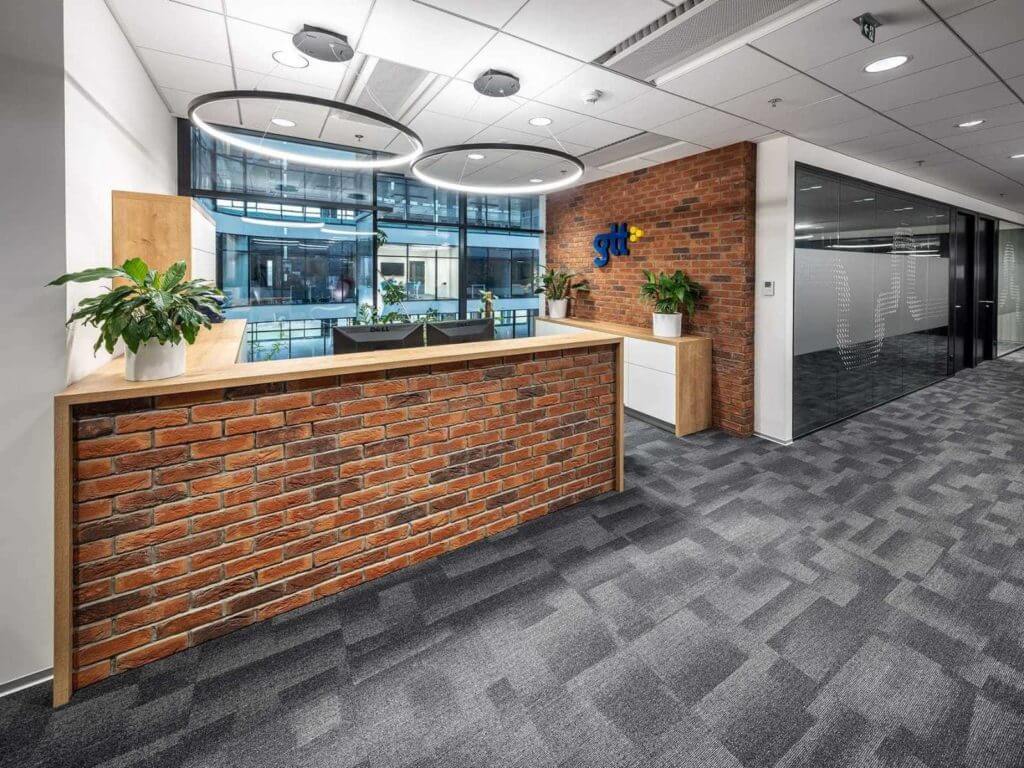 Acoustic elements
Correctly positioned partitions, acoustic panels or phone booths can ensure privacy even in a very busy office.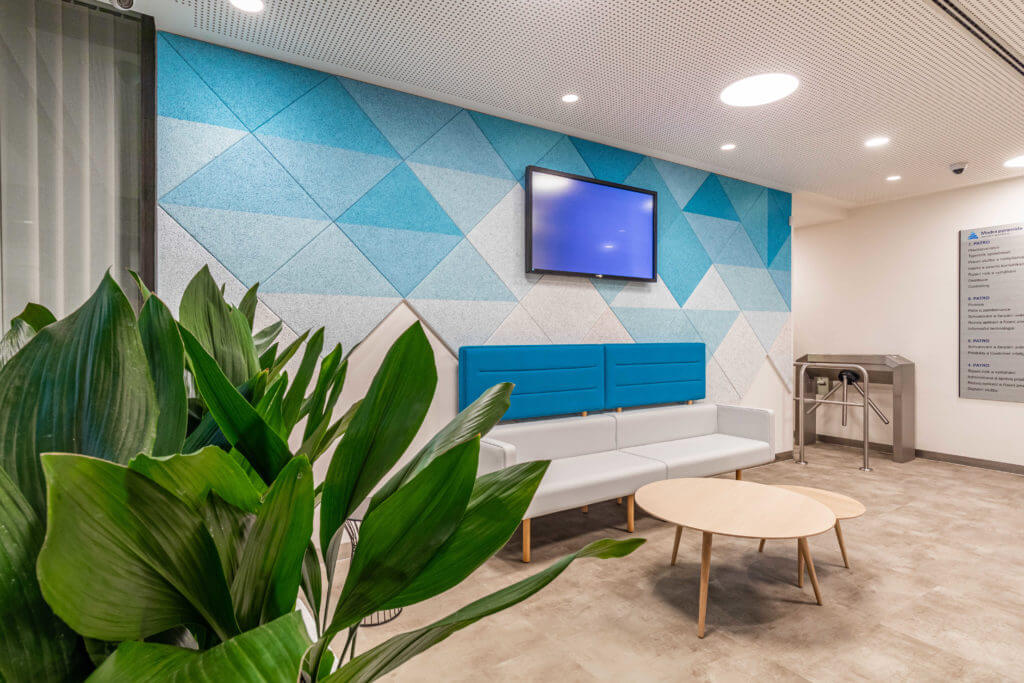 Decorative wall surfaces
Provide an unusual appearance for your walls, which will freshen and lighten up the whole space. All thanks to skim coats, wallpapers and stickers. 
Interior accessories
Into this category belong various lighting and decorative elements, which enable you to emphasize chosen surfaces of the interior.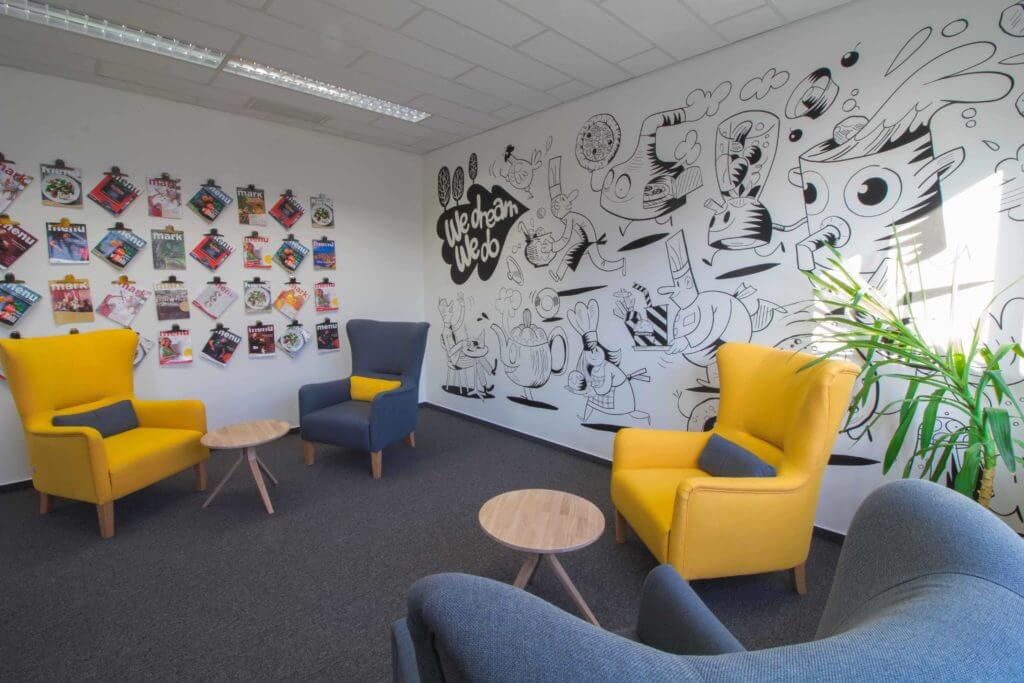 Infographics
Implement your logo, slogan or maybe elements of history of your company into the interior thanks to infographics made by us as stickers ready to be put on the wall.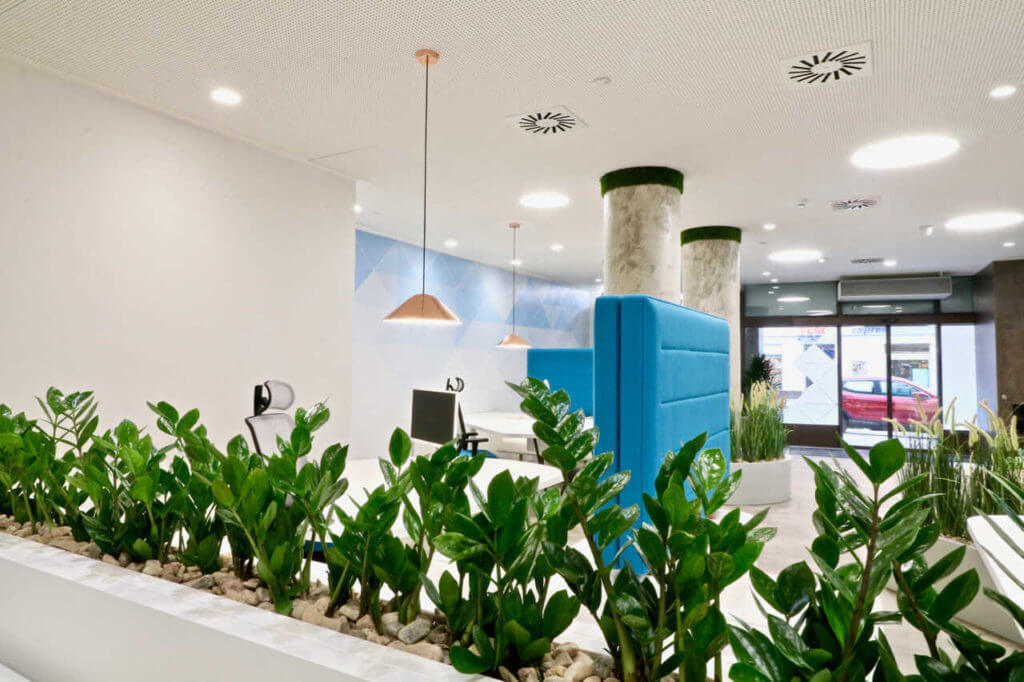 Interior greenery
Small pieces of nature which calm the senses. We can prepare and install for example vertical gardens or moss walls. 
Exterior elements
Not just interior, but also exterior deserves proper furnishing and care. We will furnish a cosy terrace with a practical pergola. All of the exterior elements will be in harmony with the interior as well. 
---
Contact us
Are you interested in our services and want to consult your upcoming interior project or find out more about what we do?
Do not hesitate to call us: 
Tereza Pěkná
tel: +420 725 960 331
---
We have already constructed interiors for these projects.