We design offices, retail spaces as well as residential interiors such as apartments and family houses. The spaces we design are based on your vision and the highest modern standards. The result is interiors which makes everybody who inhabits or visits them feel great. When designing, we also think about various special visual elements and atypical solutions. So, what can we offer?
Our experienced team
Our team consists of many architects and designers with many years of practical experience. We always base our designs on the specific needs of our clients and thrive on mutual communication. Every single of our clients is a priority for us and the finished project is our calling card.
Designs from A to Z
We will prepare a complete documentation for all of the preparation phases of the project. This means that we can make the first sketches and subsequently a space plan and 3D visualisation of the space (which is ideal for gauging a subjective feeling about the interior)
All of these documents help us create the best possible idea about a future interior. Thanks to us you will know a place of every single element. We can also prepare a fitting/manufacturing documentation in high detail, that will serve you both in determining a price of the project as well as the actual construction. 
A space tailored to your needs
We are not a factory that spits out unoriginal projects without any discernible identity. Rather, we are a group of artists and craftsmen which value individualistic approach and like new challenges. Before and during the process, whether it is an office, retail or a residential project, we always spend plenty of time trying to get to know our clients and all of the design decisions are then put in to a larger context of their needs.
Author's supervision
We won't leave projects hanging, Thanks to the supervision of our experts, you can be sure that everything will be done up to spec. The result will always reflect your ideas based on the prepared plans. Plus, we not only design, but also construct interiors, so we know how construction works and what needs to be looked after.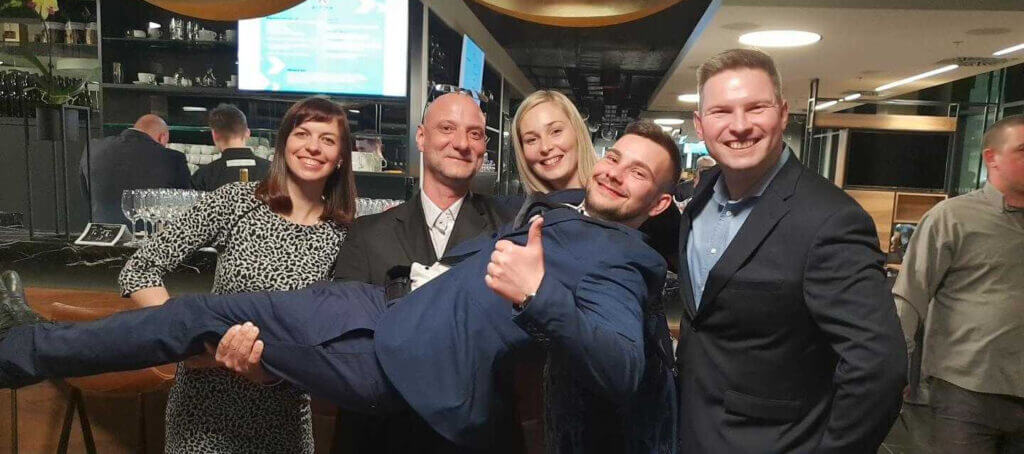 ---
Contact us
Are you interested in our services and want to consult your upcoming interior project or find out more about what we do?
Do not hesitate to call us:
MgA. Barbora Pexová
tel: +420 604 847 809
---
We have already constructed interiors for these projects.