What was our main task?
To completely rebuild office spaces for a company that was moving from Brno to Prague, in just 7 weeks.
---
How did we deal with it?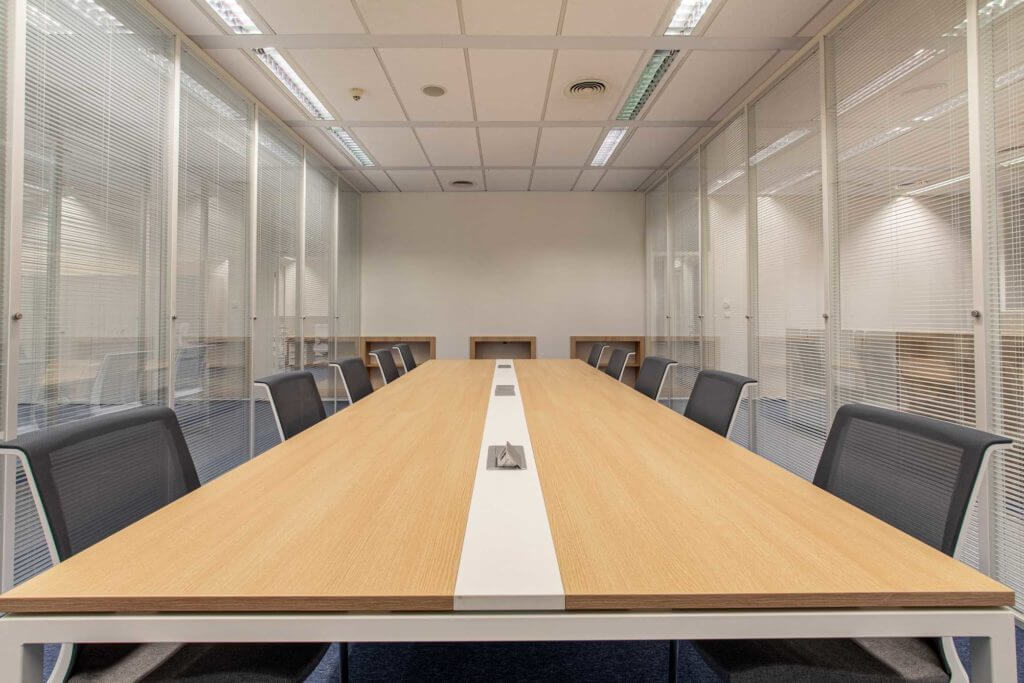 The end of classic open space plan
"Modern office space" should most definitely NOT be a synonym for "a grey area with a bunch of work desks" The employers are trying to provide their employees with necessary peace for work and space for relaxation. An important role is also played by natural light, that has to be allowed to come through. That is why we separated the space not only by using drywalls, but also light-bringing glass partitions.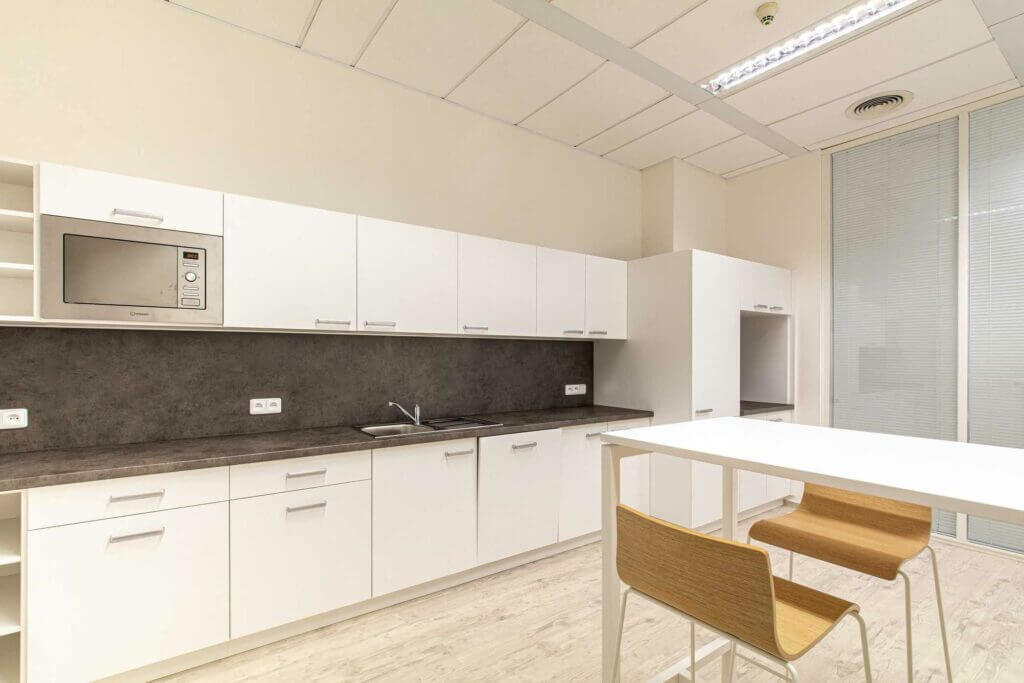 Kitchen and furniture tailored to the client's needs
The kitchen is usually the centre of the social life in the office. That is why it is important for the kitchen to be built in accordance with the wishes of employees that will be using it. It's also a great space for implementing company's identity. We have not only delivered a kitchen for the Omya offices, we have made it from scratch, tailored specifically for tens of employees. Our craftsmen also created atypical wardrobes and a reception desk. During this project we were also responsible for the procurement and installation of carpets.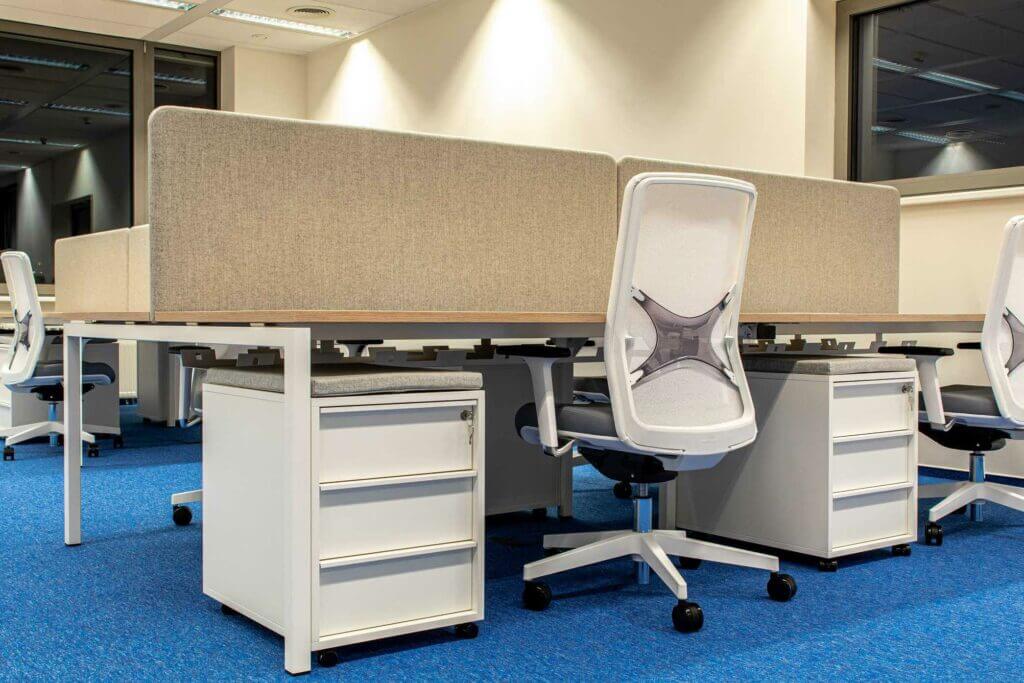 Perfect technological base
Offices cannot properly run without a technological base, that is reliable and correctly installed. In this case we took care of all the electrical wiring and acquired 2 AC units for 2 server rooms. Besides that, we also installed a projector in the conference room.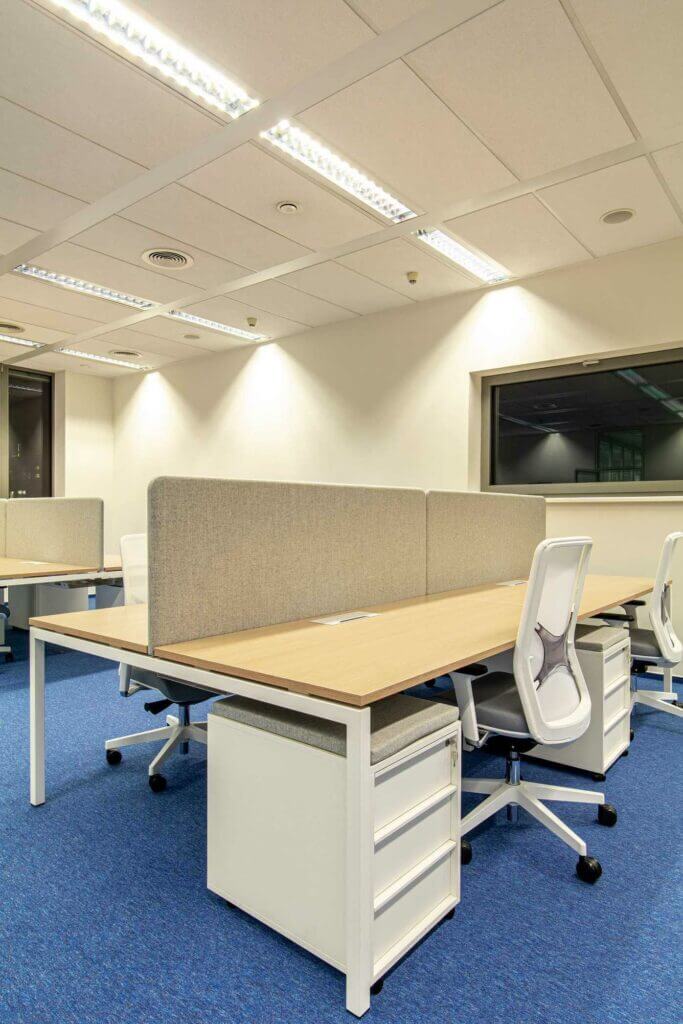 Beauty and comfort in one
The main goal of our work was creating a fully functional office with a large number of practical elements. On top of that we also wanted to provide a space for employees that they will always gladly return to. Based on a feedback that we received we now know, that we achieved both of these goals.
Result
Both the client and their employees were very satisfied. We are happy that we could help Omya in the often-stressful process of moving offices, which requires absolute professionalism from all of the suppliers.